Most retailers and hospitality owners realise that they should be using a Point of Sale system to run their businesses.
With over 10 years of experience implementing POS into businesses around Perth we have found that the main problems are:
Don't know which one to buy
We will assess your requirements and then recommend the right product. We can work with PC based systems as well as Cloud. We can also assist with the hardware purchases as well.
Don't know how to set it up and don't have the time
We have been installing POS for many years and can customise to suit your business. Let us help by providing an implementation program of installation and training.
Don't know how to use it
We will provide in-store training for your staff that will give the confidence to carry out day to day tasks. We are also able to provide customised user guides.
How it works with their accounting program
We are specialists at integrating with your accounting program. Coming from a bookkeeping background, we know the importance of the information that your bookkeeper or accountant receives.
Some of the programs we work with are:
MYOB Retail Manager
MYOB's RetailManager is an advanced retail management system that offers POS, inventory management and more. It integrates with MYOB Accountright programs. RetailManager is a PC based solution.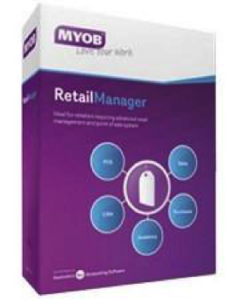 Retail Express
Retail Express is a cloud based retail point of sale software. Retail Express integrates with MYOB, XERO and Tyro payment solutions.
Vend
Vend is a cloud point of sale solution and connects with the most popular point of sale equipment and hardware. Vend will sync your store data with XERO or Quickbooks online and integrates with a variety of payment providers
Kounta
Kounta is a cloud POS for your hospitality business. Kounta integrates with MYOB, XERO and Quickbooks Online.